American Granite: My new exhibition opens at Photospace Gallery on June 22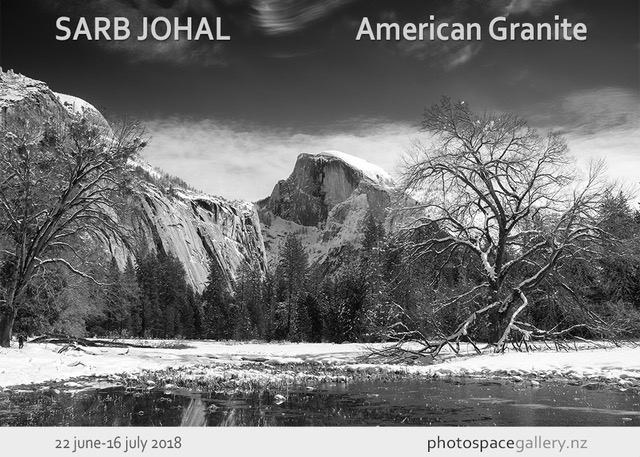 I can't quite believe it, but my first gallery exhibition opens later this month. American Granite will run from June 22 - July 16 at Photospace Gallery on Courteney Place in Wellington, New Zealand.
There is a view that taking photographs of objects and scenery somehow interferes with our enjoyment or experience of being in the moment, especially when we are out in the wilderness. How often have you heard people urge others to put the camera down and just 'be in the moment'. I even say it to myself (with some justification) on occasion. However, the reality is more nuanced than this one-sided view. Taking photographs can also heighten our sensibilities and sensitivity and increase our engagement in our experiences.  For me, walking around a snowbound Yosemite National Park in January 2017 was a truly wondrous experience. Sarah and I were amongst the last to be admitted into the Park for two days as the snow mounted up and transport options both into and out of Yosemite became difficult. Many of these photographs in this exhibition were made wandering around with a Park Ranger in sub-zero temperatures one morning. I went back to my room so cold, that I couldn't actually move my fingers for a few minutes. I remember nervously checking my camera memory card that my fingers were working well enough in the field, that I had actually pressed the shutter when I thought I had.
My exhibition will also be supported by a public lecture on 6th July (6.30pm) at Wellington Central Library, Mezzanine Floor, entitled 'Does photography ruin our enjoyment of wilderness experiences?' I'm looking forward to talking about that too.
I've linked the Facebook event pages for both the
exhibition
and the
public lecture
too. It'll appear on Eventfinda too in the next week or so, so I'll put that link up too when I get the chance. Please note the dates in your diary and come along. And for those of you that can't make it to Wellington to see the whole thing, I'll put up an online gallery for you to enjoy once the event is over.